Speak to us so that our experts can get started on your matter today!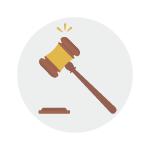 Stay updated with recent MHA directives and legal, employment, and labour regulations in India in light of COVID-19.
GST Registration & Filing
GST Filings are mandatory again from June 30th. Re-start or continue your filing process with caonduty.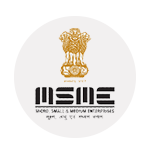 Complimentary MSME Registration for startups
It's the perfect time for start-ups to register as MSMEs. A lot of incentives and relaxations are on offer for both new and existing businesses. We will help you with your registration 
Start-up Business

Package
Company Registration (Pvt. Ltd)

GST Filing (upto 300 transactions / year)

2 DIN

2 DSC

Logo Design (Basic)

Annual Compliance (Pvt. Ltd)

Trademark Registration

KYC DIR-3 for your directors

Free Website for 1 month

powered by sangamb.com *

RoC Filing (1 Year)

Free Setup of Online

Payment Solution powered by Instamojo**

Accounting and Book-keeping (upto 300 transactions)

Terms of Service & Privacy Policy

Auditing (upto 300 transactions)

Agreements Templates (Employment Agreement, Letter of Resignation /Termination, PIP )

IT Filing (1 Year)

NDA (Template)

TDS Filing (1Year)

Legal Advisory for HR Service (30 minutes per month)

Zoho Books License (1 Year)

GST Registration

MSME Registration (if required)
Rs. 65000 
Rs.
39999 + taxes
Annual Compliance (Pvt. Ltd.)
KYC Dir-3 for the directors
ROC Filing (1 Year)
Auditing (upto 300 transactions)
Accounting and Bookkeeping (upto 300 transactions)
IT Filing (1 Year)
TDS Filing (1Year)
Zoho Books (1 Year)
MSME Registration (if required)
GST Filing (upto 300 transactions/yr)
Free Setup of Online
Payment Solution powered by Instamojo**
Agreements Templates (Employment Agreement, Letter of Resignation/Termination, PIP )
NDA (Template)
Legal Advisory for HR Service (30 minutes per month)
Rs. 40000 
Rs.
25999 + taxes
* You will get a free subdomain, hosting, and SSL Certificate and other many features powered by sangamb.com
** Instamojo Setup Fee is waived off on convenience fee model.
Notes:
Franking Fees of Rs.3000 in Maharashtra and Rs.1000 in Karnataka are over and above the price mentioned.
Pricing for the states of Maharashtra, Punjab, Madhyapradesh, and Kerala for Pvt. ltd. company incorporation will increase as per the increased government fee.
Other standard Terms and Conditions Apply
Thousands of happy clients and counting…